News from Beyond Youth Custody – April 2017
10 April 2017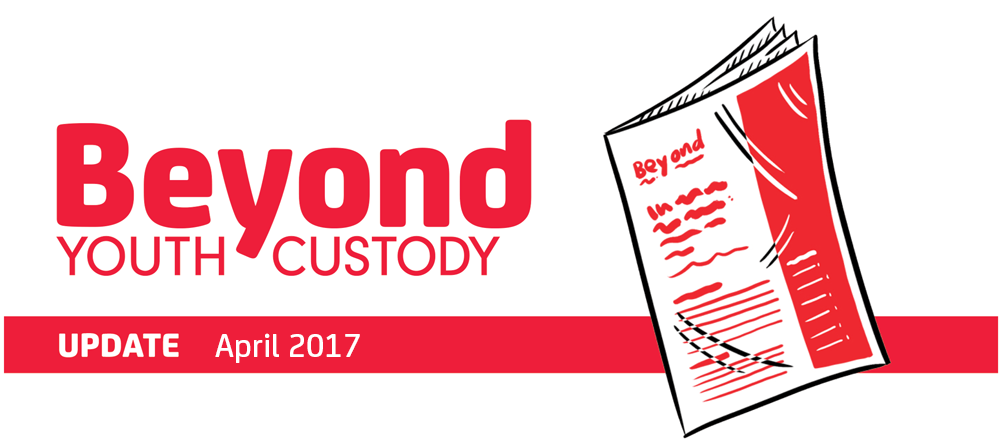 I am delighted to share some news with you – the Big Lottery Fund has granted Beyond Youth Custody (BYC) an extension until March 2018. This enables us to continue our work influencing youth justice policy and embedding learning about effective resettlement into practice. Over the coming year, we will use BYC's evidence base to influence the changing youth justice landscape.
Recent work
Upcoming work
 And finally…
After two and a half years working on the BYC programme at Nacro, Sarah Wilkinson will be leaving us at the end of this week to move on to the next stage of her career at Barnardo's. Sarah has led on delivery of the communications and engagement work for BYC, as well as young people's participation work. As many of you will know from our partnership working, Sarah has been an amazing asset to the programme and has shown a passion and enthusiasm for working with partners and young people that has been pivotal to the success of BYC. She will be sorely missed and I'm sure you will all join me in wishing Sarah all the very best for the future!
Thank you for your support of BYC. Please do pass this update on to colleagues who may be interested in our work.
Kind regards,
Pippa Goodfellow
BYC Programme Manager