Roundtable event on the resettlement of girls and young women: developing a gender-sensitive approach
27 January 2015 | Tagged with the theme: Young women and girls
With females comprising less than 5% of young people in custody, most knowledge about effective resettlement and reducing reoffending comes from work with young men. Young women's pathways into offending, the impact of custody upon them, their resettlement needs and their reoffending patterns differ from those of young men. Resettlement practice and interventions with this group therefore need to address particular vulnerabilities, engage with the role of relationships and empower girls and young women make positive choices.
On 20 January, BYC held a roundtable to bring together the perspectives of key stakeholders, policy makers and practitioners, consider the findings of Beyond Youth Custody research into the resettlement of girls and young women and make recommendations for resettlement of this group.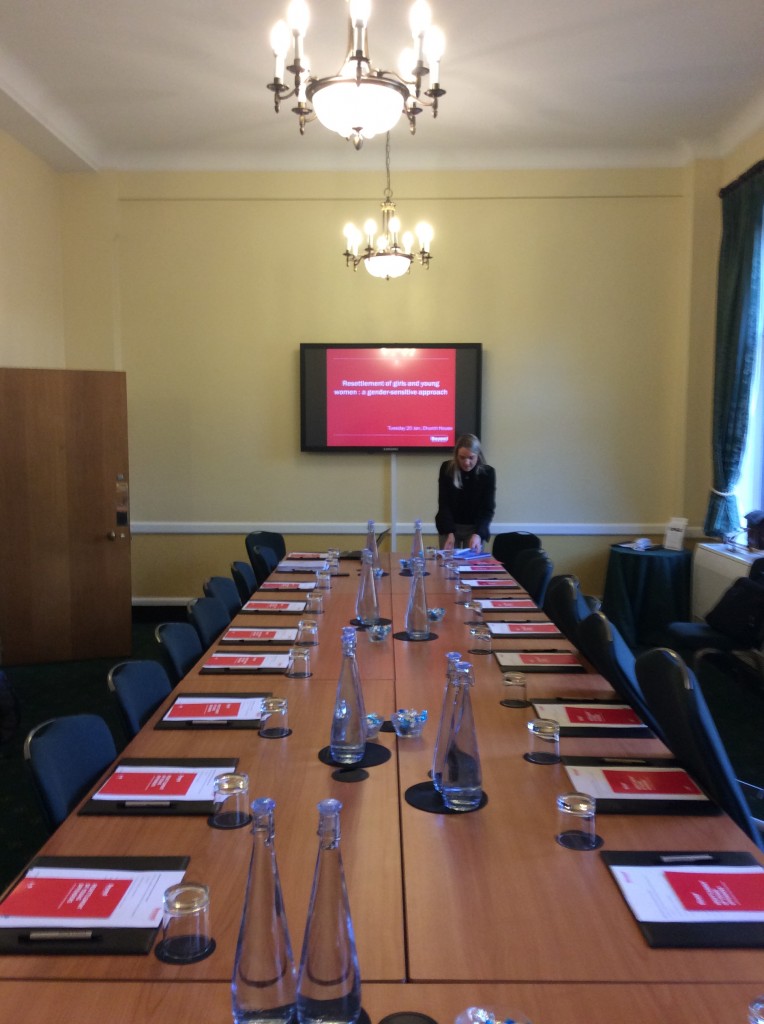 Professor Neal Hazel and Dr Tim Bateman presented the findings of their research into gender-responsive resettlement practice for girls and young women. The meeting was chaired by Jacob Tas, Nacro Chief Executive and heard leading contributions from:
Key note speaker, Baroness Jean Corston, author of 'The Corston Report' A review of women with particular vulnerabilities in the criminal justice system
Nick Hardwick CBE, Chief Inspector of Prisons
Andy Smith, Assistant Chief Inspector of Probation
Alaina Tolhurst, Resettlement Project Manager, Youth Justice Board
The roundtable discussions explored some of the challenges related to policy, practice and rhetoric that act as a barrier to effectively meeting the needs of girls and young women and can impede resettlement approaches with this group. The meeting also identified key gender – sensitive themes that should be considered in the resettlement of girls and young women.
Topics arising from discussions included: setting meaningful outcomes for the resettlement of girls and young women, the need to focus on age as well as gender, issues around the terminology 'gender-neutral', the challenges but also clear opportunities that the small numbers of girls in custody provides and the importance of relationships in effective resettlement of this group.
Discussions and recommendations from the meeting have been summarised into a policy briefing paper, available here : Resettlement of girls and young women – roundtable briefing.