Update from the Youth Justice Convention 2014
26 November 2014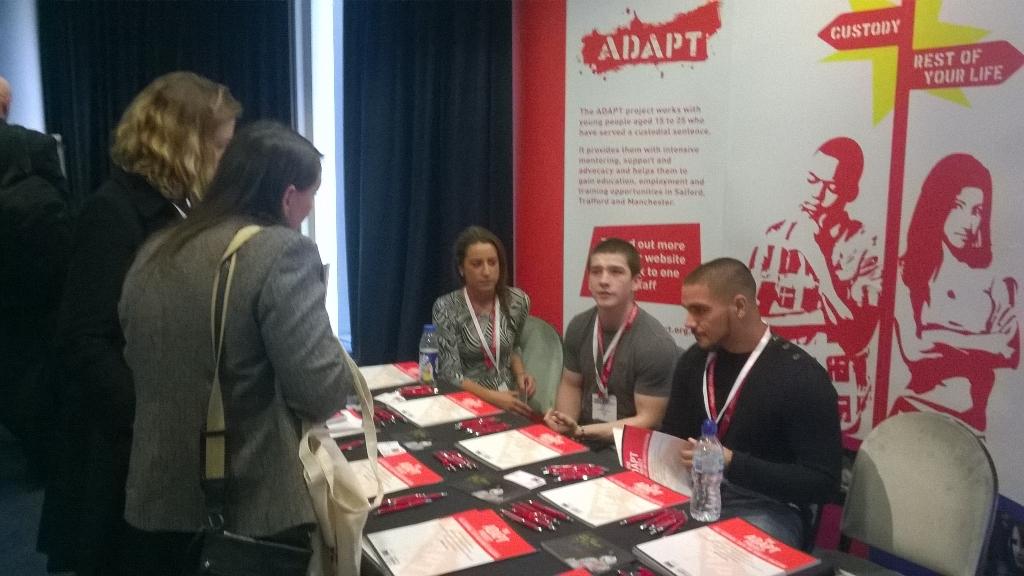 Last week saw the 15th Annual Youth Justice Convention in Telford. The event brought together over 600 delegates including those working in the youth justice system, including managers, professionals, practitioners, policy makers, young people and service users.
The convention was structured around presentations from keynote speakers, discussion panels and seminars. Speakers included Andrew Selous MP, Under Secretary of State for Justice, Dan Jarvis, Shadow Minister, Lin Hinnigan, Chief Executive of YJB, Lord McNally, Chair of YJB and Lord Bradley.
Headlines included:
Commending the positive reduction in numbers of young people going into the criminal justice system and being held in custody, while acknowledging that this has resulted in a more concentrated challenging and vulnerable cohort of young people in custody.
The announcement of a Government review of Youth Offending Teams and a recognition that there would be an increased emphasis in going forward on gathering evidence and outcomes to demonstrate effectiveness of youth offending services.
An acknowledgement that funding must continue to be spent upstream. Efforts for early identification of vulnerability/ mental health problems among young people and capacity to divert away from the criminal justice system must be improved.
There was a presence and voice from young people who presented at seminars and took part in theatrical and musical performances. We were pleased to see colleagues from the ADAPT project sharing their experiences at the 'Pathways to Resettlement' seminar. Kieran, of the ADAPT project made his voice heard by posing a question about young people's role as a partner in resettlement to the final panel discussion of the day.
Speaking about the benefits of hearing young people, Lord McNally said:
"I want to work harder at listening to young people and their concerns… I also would welcome advice about how I engage with young people so I listen and learn"
Beyond Youth Custody showcasing work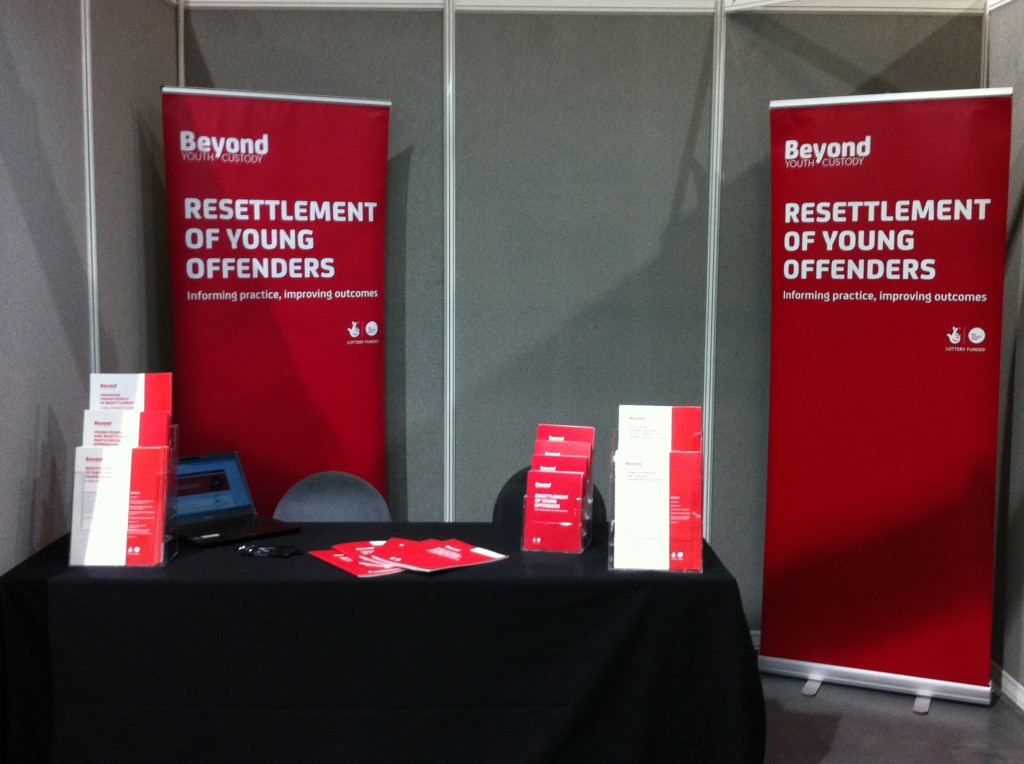 The event gave BYC the opportunity to showcase recent publications, talk to partners, young people and identify opportunities to work together in the future.
In a seminar chaired by Dusty Kennedy, Head of Youth Justice Board Cymru, Professor Neal Hazel and Tim Bateman presented the findings of their recent research into gender-responsive resettlement practice for girls and young women, see slides below.
Key issues covered included:
Gender specific pathways into offending. Girls pathways into offending are linked to poor relationships, mental health issues and socioeconomic factors which result in disempowerment, a negative and fragile personal narrative and vulnerability.
Implications for practice. Gender neutral principles of resettlement are still valid but resettlement of girls must specifically address the vulnerabilities of girls and young women, focus on past present and future relationships and empower girls and young women to make positive choices.
Thank you to all those who visited us at the BYC stand. We are keen to engage and work with young people, partners and practitioners. Please sign up here if you would like to receive our updates or email us at beyondyouthcustody@nacro.org.uk.