Reducing reoffending on the menu at Labour's Party Conference
30 September 2015
Politicians and key opinion formers came together yesterday to discuss the future of young people in the criminal justice system at yesterday's Labour Party Conference in Brighton (29 September).
The 'Throw away the key?' panel debate provoked discussion on ending the cycle of reoffending, drawing on the evidence from Beyond Youth Custody programme. The event explored how getting resettlement right remains a challenge in the 21st Century.
Panellists included: Keith Vaz MP, Chair, Home Affairs Select Committee; Wayne David MP, Shadow Youth Justice and Cabinet Office Minister; Jenny Chapman MP, Shadow Justice Minister; Councillor Sophie Linden, Deputy Mayor of Hackney; Sally Benton, Head of Policy and Public Affairs at Nacro; and Ian Thomas, representing Beyond Youth Custody. The debate was Chaired by Baroness Jan Royall.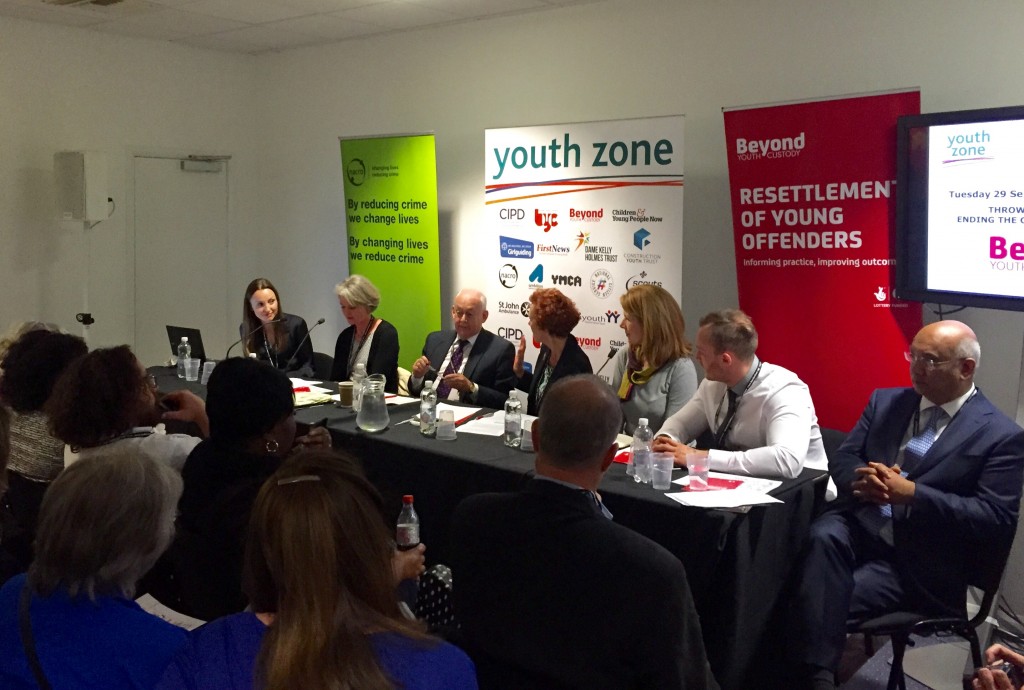 Speaking at the conference, Sally Benton, Head of Policy and Public Affairs, said:
"Things have moved on in youth justice over the past 15 years. We're sending less children and young people to prison and the establishment of the Youth Justice Board has recognised that young people are not the same as adults and should be treated differently. But, getting resettlement right for young people still remains a challenge.
"For this reason Beyond Youth Custody is promoting our work. We know that we cannot solve early intervention through resettlement, but it is crucial that we recognise the complex vulnerabilities and experiences young people in custody are exposed to in order to get resettlement right.

"Imagine being in custody, unable to return home, placed in unsuitable temporary accommodation, or reduced to sofa surfing, reliant upon help from friends and constantly vulnerable to street homelessness."
This discussion comes at a time when political decisions are being taken that will severely impact on young people in trouble including: reducing entitlement for housing benefit to 18-21 year olds, the increasing focus on academia over vocational education, the continued reduction in social housing, the challenges on mental health services, a shift in thinking about conditionality for drug and alcohol treatment.
That is why Nacro and the Beyond Youth Custody programme are calling on existing and future Governments to work with them.
Sally Benton adds: "If we fail to invest in community-based support for people leaving custody, we will not reduce reoffending. If we fail to drive change in custody, reduce populations in prison and make custody places of resettlement – then we will not reduce reoffending. And, if we fail to challenge decisions that will have a detrimental impact on supporting people in the community, then we will fail to reduce reoffending."
After a passionate speech from Ian Thomas about his experiences and ideas about what needs to change, the panel agreed on the importance of listening to young people with lived experience. Sophie Linden highlighted that the question for us now is how we translate the lessons young people are teaching us into policy.
Nacro and the Beyond Youth Custody team will be attending the Conservative Party Conference next week and hosting roundtable fringe event to explore the same issues.