From now to the future: Youth Justice Convention
6 December 2016
Last week, the Annual Youth Justice Convention 2016 took place in Milton Keynes. The event brought together more than 500 delegates including youth justice practitioners, managers, young people, officials, policy makers and service providers. Three young people – Kenny, Ebi and Liam – co-chaired the event, using their experience of the justice system and of turning their lives around to capture and inspire the audience.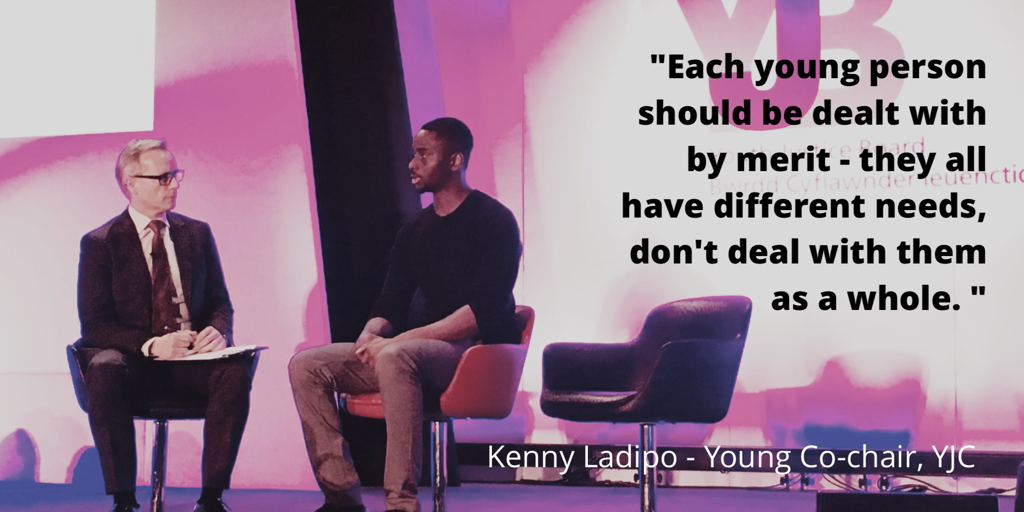 During his keynote address Dr Phillip Lee MP, Parliamentary Under-Secretary of State for Justice, commended the strength of the youth justice sector and outlined his priorities for the future. These included a focus on education and early intervention, diagnosis and treatment of the mental health needs of young people and the development of young people's skills via promoting sports, physical exercise and art.
The two days were packed with keynote speeches, panel debates, performances by young people and thought provoking breakout sessions. Issues tackled included devolution, supporting the workforce through transition, preventing child sexual exploitation and managing the risk of radicalisation. Jacob Tas, Nacro's CEO, spoke at a panel debate in the main hall and highlighted BYC's recently published research about trauma. A recurring theme throughout the convention was the prevalence of trauma in the backgrounds of young people involved in the justice system, and the need for trauma-informed approaches.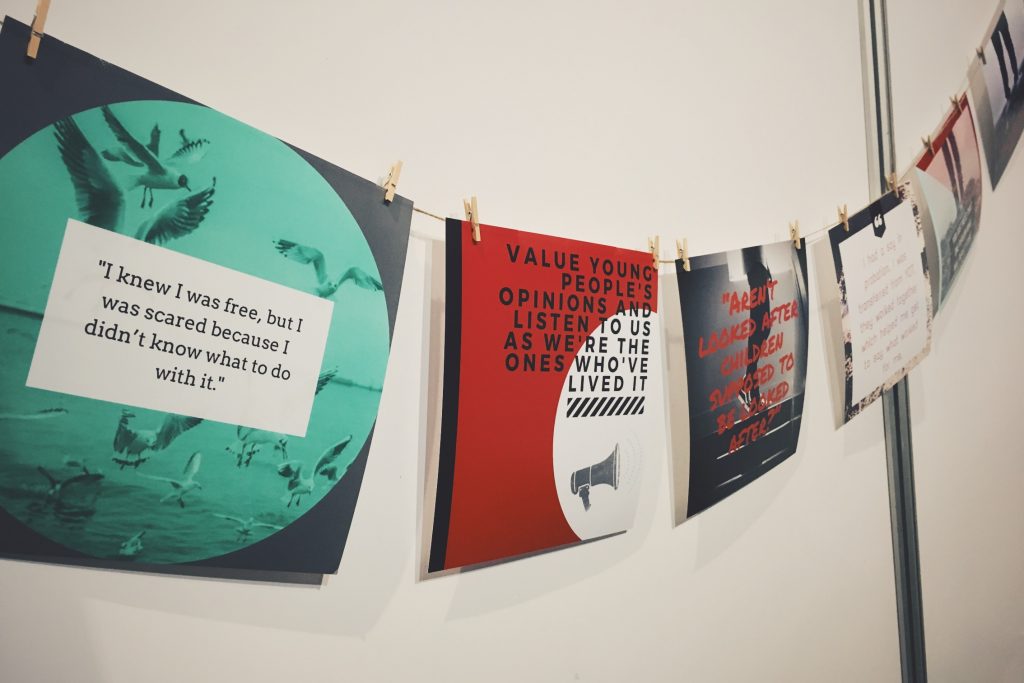 Quotes from young people who have engaged with BYC programme 
One of the breakout sessions explored how the youth justice system can improve outcomes for young people by listening to their views and acting on them, as well as providing them with opportunities to help shape the services they receive. The session heard from co-chair, Liam Hill, who used his personal experience and passion for giving young people a voice to start his own community interest company, Voice for Children. Dusty Kennedy, Director of Youth Justice Board (YJB) Cymru, spoke about the YJB's new Participation Strategy, shared his view that participation should be at the heart of an effective youth justice system and outlined how practitioners can make it part of everyday business.
This year, BYC's exhibition stand and social media campaign also promoted the importance of giving young people the opportunity to have their voices heard on matters that affect them. We were delighted that so many people engaged with the young people's quotes that decorated our stand, and took part by having their picture taken for Twitter. Those who supported the campaign included Lord McNally, Chair of the YJB; co-chairs Ebi and Kenny; and Dusty Kennedy, YJB Champion for the Voice of the Young Person. Thanks to everyone who took part and visited us at stand 14!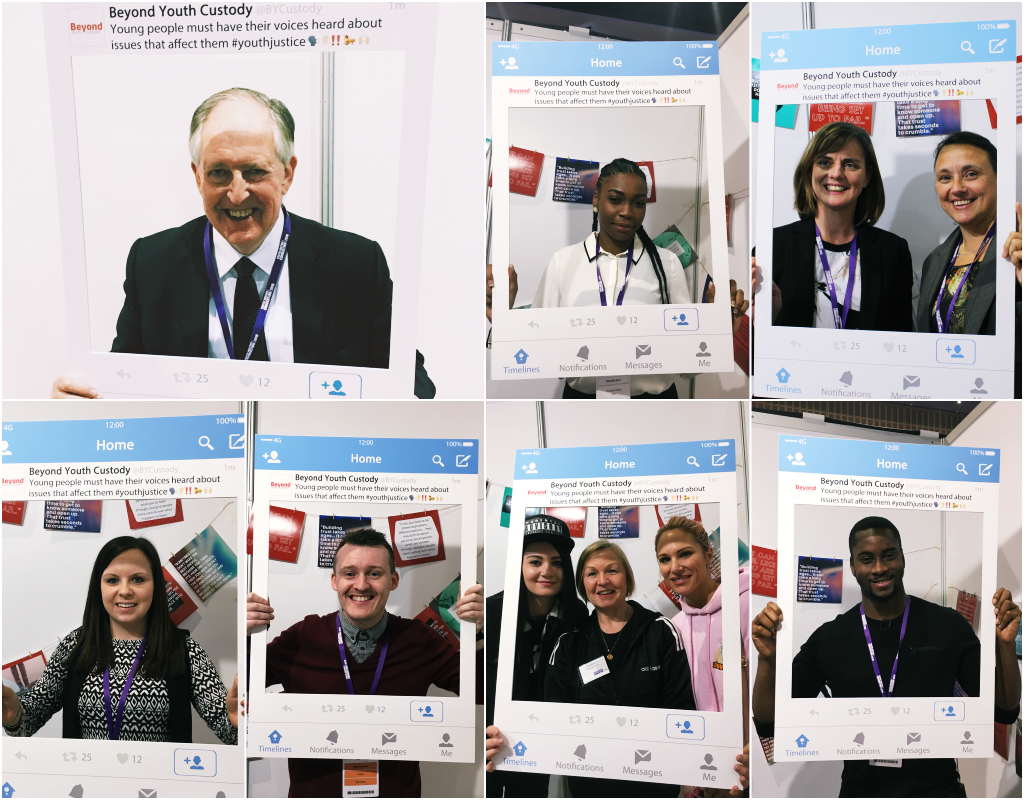 From top left to bottom right: Lord McNally, Chair YJB; Ebi, Co-Chair; Sarah and Jo, Resettlement Consortia Managers; Natalie Atkinson, YOS Case Officer; Sean Creaney, Peer Power Trustee; staff from Back on Track music project; Kenny, Co-Chair
The BYC team is keen to keep young people's voices at the heart of what we do. Please contact us if you are aware of any young people who would like to be involved. The team is very happy to visit projects, work flexibly and be led by the young people themselves. Please contact Sarah Wilkinson for more information.