Parliamentary Conference 2018: Embedding BYC's legacy
20 April 2018
On Monday 16 April 2018, BYC hosted a conference at Portcullis House in Parliament to celebrate the successes of the six years of the programme and to consider how BYC's research on effective resettlement can be adopted by various services across social work, justice, health and housing to improve outcomes for young people.
The conference provided an opportunity for delegates to learn more about the work carried out by the BYC programme, the resources that have been developed from this work and how to best implement this into practice. The conference was opened by Jacob Tas, Nacro CEO, followed by opening remarks from Bob Neill MP and Dawn Austwick, CEO of the Big Lottery Fund. Attendees heard from influential expert speakers who took part in panel discussions on 'Overcoming the barriers to effective resettlement' and 'Strategic partnership working' and Professor Neal Hazel presented findings from BYC's Framework for Effective Resettlement. Please see slides below: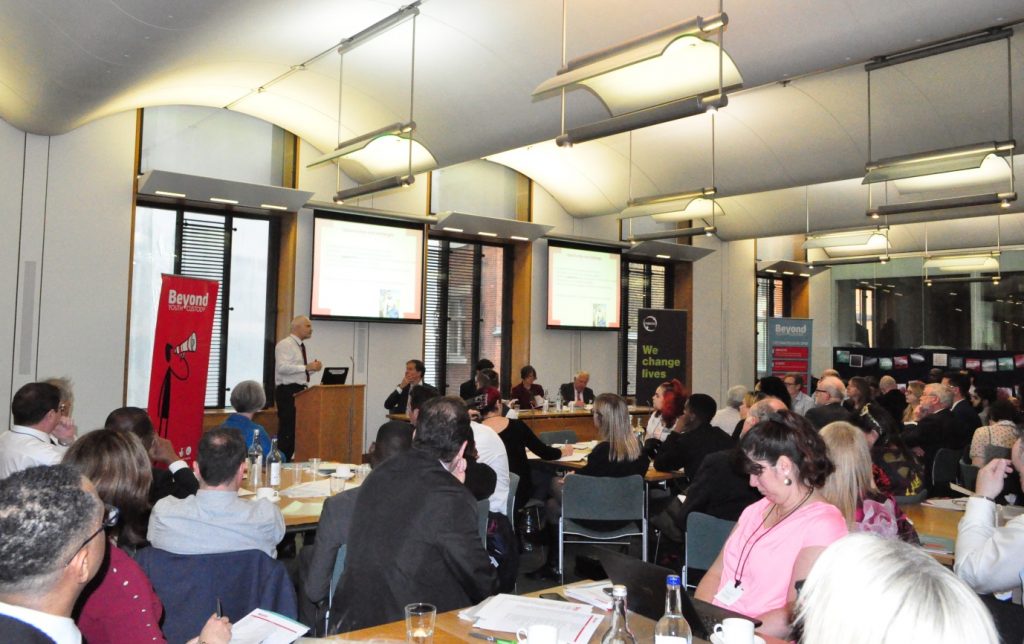 Professor Neal Hazel presenting findings from BYC's Framework for Effective Resettlement.
Keynote speeches were given by Charlie Taylor (Chair, Youth Justice Board) and Dr Phillip Lee (Minister for Youth Justice), on the youth justice system, work underway on reforms and priorities for change. Noel Williams (BYC Ambassador) gave a powerful and thought-provoking speech reflecting on his experiences of resettlement. He also acted as a mouthpiece for other young people at Medway STC who had been involved in 'Hearing from the Experts' workshops prior to the event. Two of the young people from Medway attended and spoke at the event.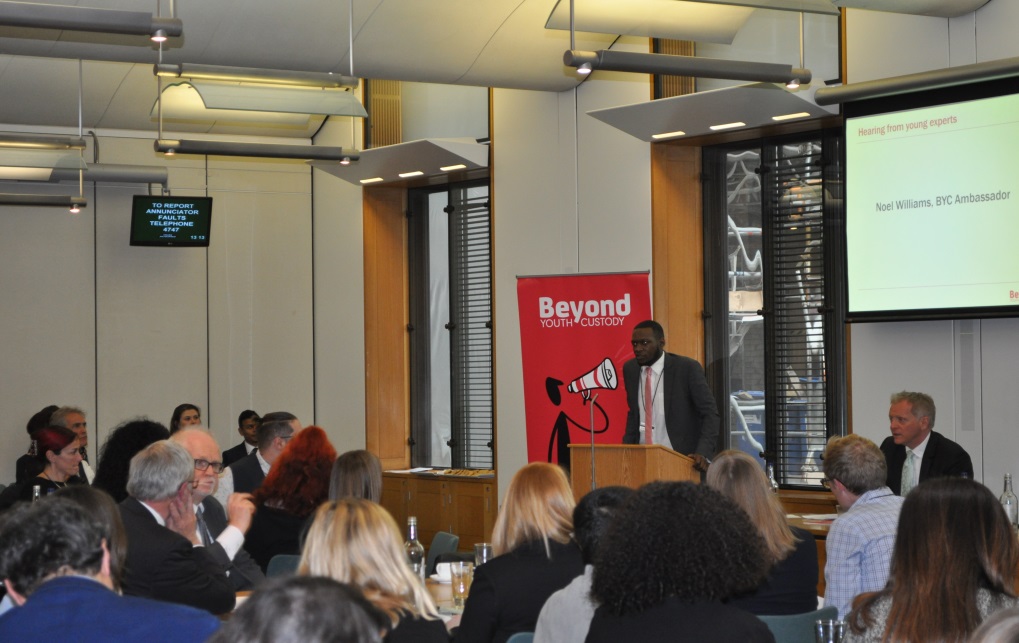 Noel Williams (BYC Ambassador), presenting on 'Hearing from the experts'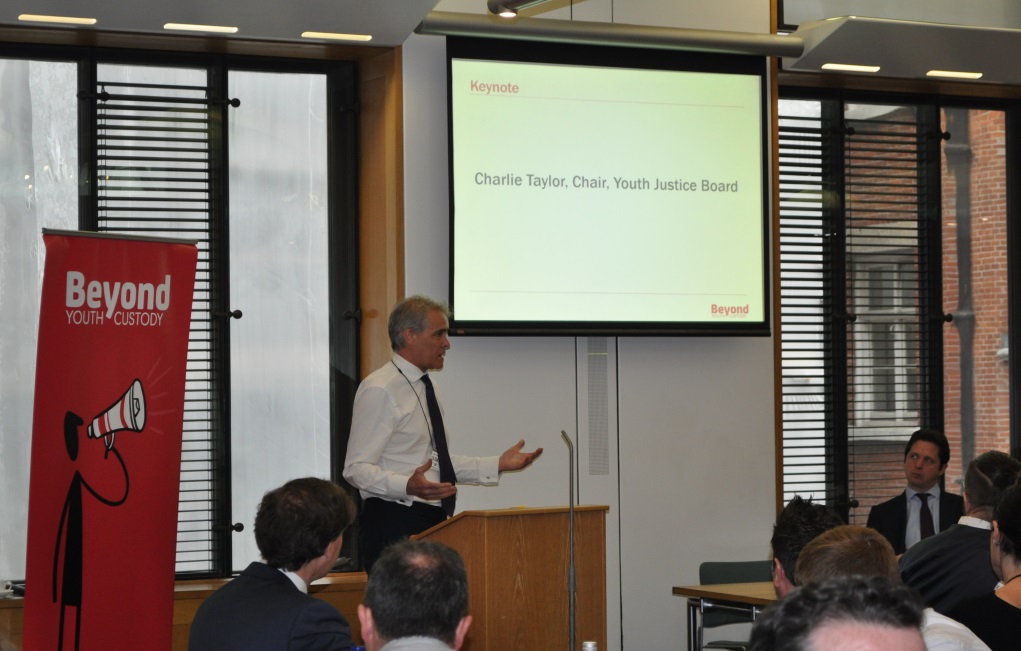 Charlie Taylor giving his keynote speech
Some key themes from the day were:
Many young people involved in the criminal justice system are also victims; their health and wellbeing needs to be prioritised through receiving the appropriate support to cope with trauma
Services need to be delivered to all young people not just those identified as vulnerable in order to effectively adopt intervention prevention strategies
Young people need to be provided meaningful opportunities to participate in youth justice reform agenda, to see aspirational and relatable role models and have opportunities to progress into paid employment
We are still failing young people to secure stable and secure accommodation when they leave custody. More work needs to be done to ensure young people leaving custody are provided with suitable accommodation that meets their needs
Thank you to Bob Neill MP, Alex Burghart MP and Tim Loughton MP for chairing the day, the fantastic speakers and all those who attended, with particular thanks to the young people who attended and contributed to the day.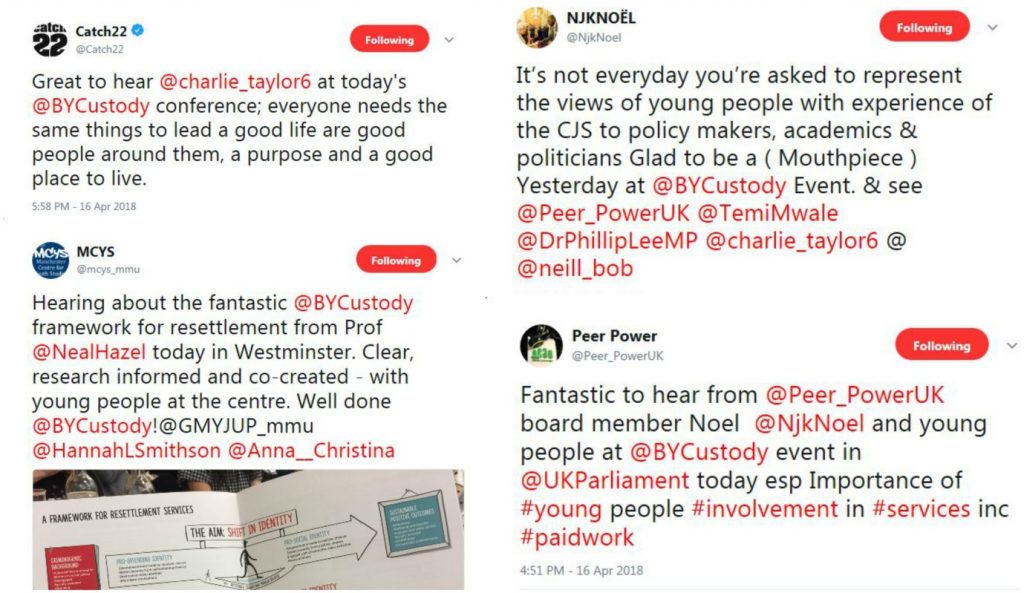 For a downloadable version of Prof. Neal Hazel's presentation click here
For a downloadable version of the agenda click here