ADAPT makes the headlines
5 August 2014 | Tagged with the theme: Engaging young people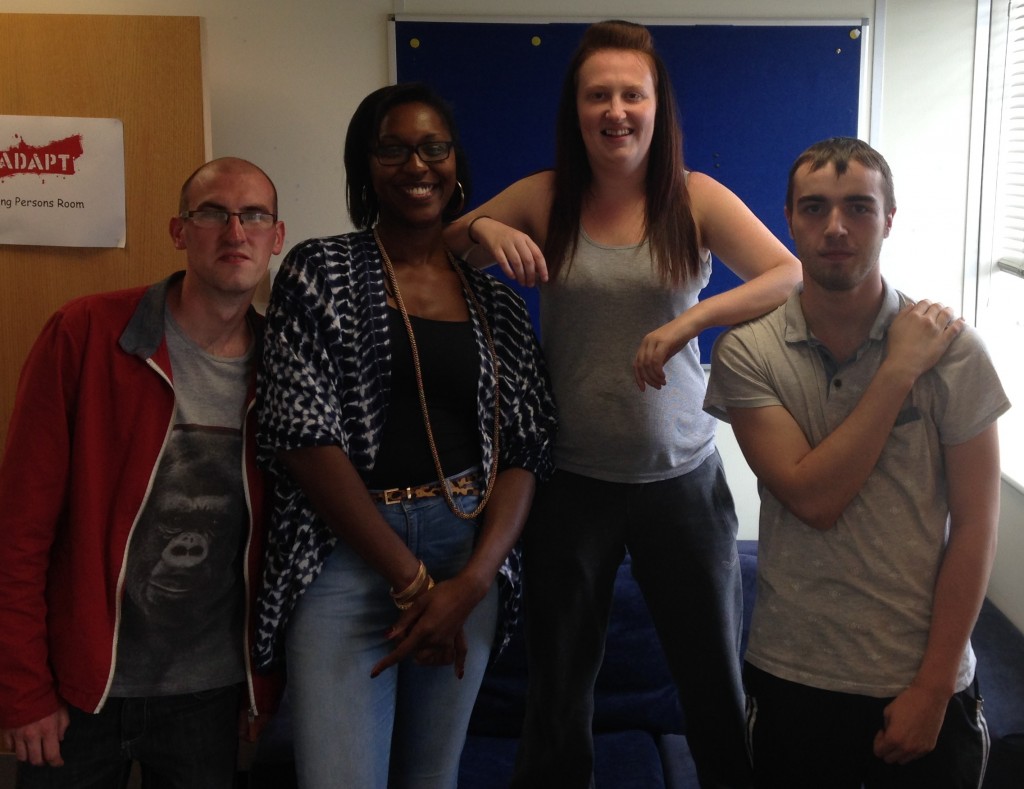 Seven young adults from the ADAPT project have made a series of short films about their life experiences with the charity Headliners. They spent four days in workshops over a 2-week period exploring current affairs, storyboarding ideas, filming and editing. The aims of the project were to give those taking part the opportunity to explore and understand their past; to influence others through media recordings and to gain experience which could help them secure employment in Salford's growing media sector.
One participant said, "It really inspired me to think about my life and it challenged me. I could never speak to people before. It helped me build enough confidence so that by the end I recorded my story. That wasn't something I wanted to do when I joined in at the beginning."
Akosua Annubil from charity Headliners said, "This was one of the best groups I have ever worked with. The way they engaged with the process and the honesty and impact of their final stories was truly inspiring."
The films will now be used as part of an ADAPT project showcase event which will be held at Manchester United FC on 16th October.
Headliners UK is a national charity which inspires and encourages the development of young people through journalism. It trains them to research and produce stories on issues of importance to them, for publication and broadcast. ADAPT is the Foundations Lottery-funded project that supports 15-25 year olds who have served a custodial sentence, helping them to resettle successfully in Salford, Trafford and Manchester.
This project was organised in collaboration with and funded by Beyond Youth Custody as part of their work to keep young people 's experiences at the heart of the programme and get their voices heard.